73 Sunnyside Road
Chilwell
Nottingham
NG9 4FQ
United Kingdom
Tel: 0115 925 0756
e-mail:
Welcome


Copyright
Kyle Artist
Webmaster - Barry Wright
Visits:
Welcome
---

It is with great sadness and sorrow that we inform you of the passing of Edwin's manager, the amazing Lilian Kyle, on May 6th 2019.

Edwin and Lilian are shown with the 12" and 7" gold discs for Contact in 1979.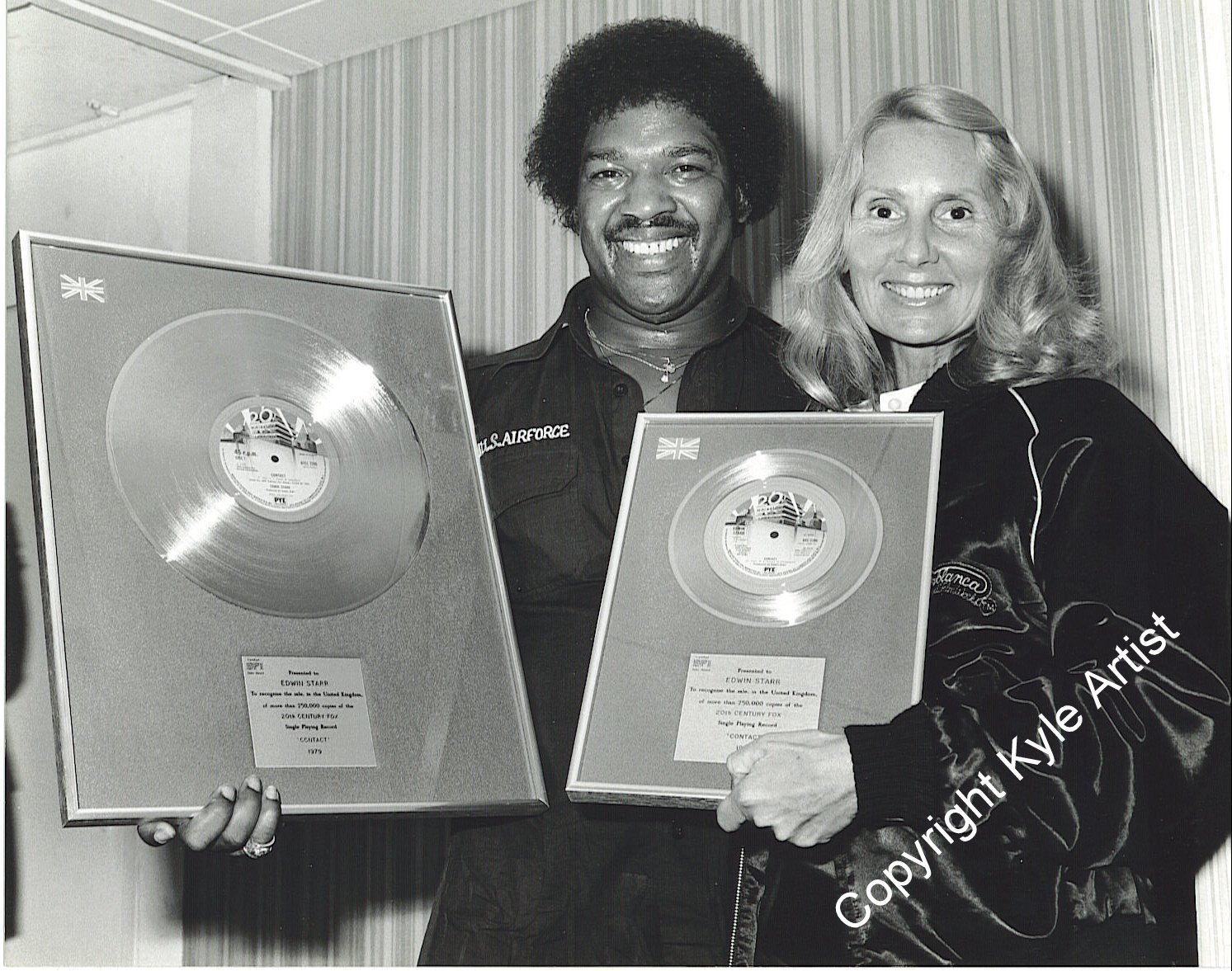 ---
Following the passing of James Renford on Jan 8th 2019 please enjoy our video tribute to the music "Party On" featuring James' incredible talent.
---
Welcome to the website of Kyle Artist, the one-stop shop for your entertainment requirements. A&R (Artist and Repertoire) connoisseur Lilian Kyle has been around the music business more years than she cares to admit - having managed Edwin Starr for the best part of his career - and has a wealth of experience and knowledge. Lilian is on first name terms with all the industry major players so you are in good company when contacting Kyle Artist. Lilian began her career in the music industry working alongside Atlantic Records icon, the legendary Ahmed Ertigun - founder of Atlantic Records. After such an amazing start it should come of no surprise to you that many American and UK artists are also personal friends.
Background image taken by NASA'a Spitzer telescope Courtesy NASA/JPL-Caltech